Bergan Fund Overview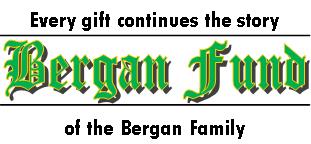 Dear Faithful Bergan Supporter,
We are officially kicking off the 2017-2018 Bergan Fund! In conjunction with student tuition, endowment earnings, and other fundraisers, we make up 60% of the general budget for Archbishop Bergan Catholic School. The generosity of St. Patrick's Parish and community members help to close the gap in the funding needed to operate. Your support demonstrates to alumni, businesses, foundations, and friends of Bergan, that those closest to Bergan support us financially as well as professionally. Your gift will make an immediate impact on the Catholic education we offer to the students we are called to serve.
We are very proud of our full K-12 academic accreditation through AdvancED and the Nebraska Department of Education. Help us to continue to provide our students with the quality education they deserve. Your annual gift to the Bergan Fund assists with making all vital educational processes and materials available to our students. Our goal is to ensure that all students receive a superb college preparatory Catholic education at a cost that is affordable for our families. We invite you to prayerfully consider making a gift.
Thank you for your prayerful generous support. May God bless you and your loved ones.
---
Ways to Contribute to the Bergan Fund
Download the mailer and send the completed pledge card to us with check or cash donation.

Use Faith Direct to set up re-occurring automatic payments from checking or savings accounts. Enroll Today code is: NE470

Use the Online Donation Form for credit or debit card payments.

Matching Gift Program

Many companies provide matching gift programs that multiply their employees' charitable donations.
To obtain a matching gift, contact your employer's human resources department for a form or information about online procedures. Complete the donor/employee portion of the form and send it to:
Archbishop Bergan Catholic School, Finance Office
422 East 4th Street,
Fremont, NE 68025
The Finance department will complete their part of the form, and return it to the company to initiate its fulfillment of the match.